Welcome to the website
of Wendy Johnston!
I am a professional artist and studio potter living in Hopewell Cape, New Brunswick, Canada You  have reached my home page which can direct you to  3 businesses that I operate out of my home. The businesses are Wendy Johnston Pottery, Art Effects Fine Crafts, and The Artisan Guest Suites.
For the past 17 years, I have been creating pottery, drawings, and mixed media works on a full time basis. By clicking on the headings of Wendy Johnston Pottery, you can see a recent selection of my current work.  I have separated my work into 3 sections, Pottery, Flat Art and Mixed Media.  Many pieces have been sold, but the images can give you an idea of my work for any requests or commissions.
From my home and studio I also operate Art Effects Fine Crafts Gallery. This is a lovely two level shop where  I display my own work and proudly represent over 50 artists and artisans  from Atlantic Canada. You can find out more about the gallery and the artists byclicking on the Art Effects Fine Crafts button.
Overlooking the beautiful Petitcodiac River, I have built  2 bed and breakfast guest suites, the Artisan and Coastal Suites.  These 4 star accommodations are private and clean, featuring a king sized bed, fully equipped kitchen and a full bath with a double Jacuzzi in each suite. You can find out more by clicking on the Artisan Guest Suites website.
I welcome you to visit my shop and studio throughout the year. I am open during most regular business hours, and 7 days a week during the summer, but if you want to make sure I'm around, please give me a call beforehand at (506) 734-2046 or fill in the Contact Form.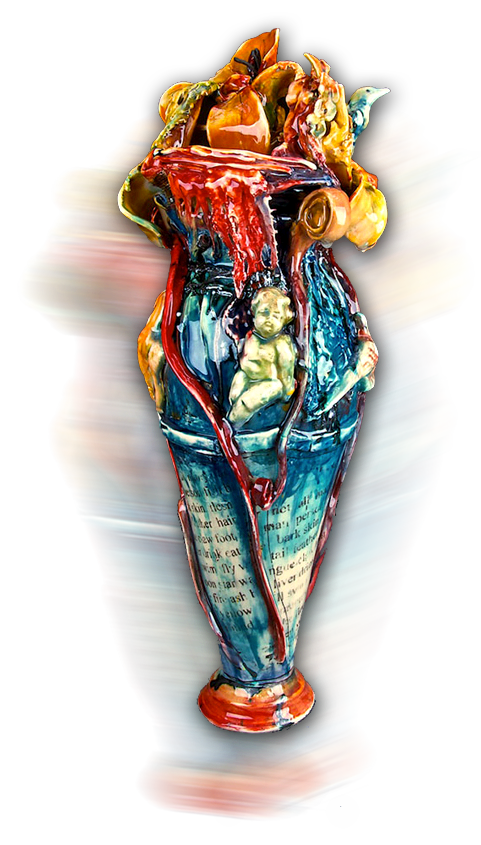 POTTERY GALLERY
FLAT ART GALLERY
MIXED MEDIA GALLERY
Contact Information
Wendy Johnston Pottery
3923 Route 114
Hopewell Cape,
New Brunswick
Canada  E4H 2Y7
Phone: (506) 734-2046
Cell: (506) 378-1340
Email: wendy@wendyjohnstonpottery.com